Volcanica Coffee Fine Gourmet Coffee How Coffee Should Taste

*Disclosure:  This product from Volcanica Coffee is for review purposes only. All opinions in this post are my own nor was I paid to endorse it.
Coffee is a very important part of our morning here in the Willis household.  There is just something about waking up and having that first cup.  My husband commented the first whiff he got of Volcanica Coffee, "this is going to be some great coffee".  When we found out it was on its way, each day he would say, "did it come yet?".  I was so happy when it arrived that I could finally say "The Coffee has arrived".  He brewed up a pot in the late afternoon as he said he was not going to wait until the next morning.
15% Off Site-Wide. No Minimum Spend at Volcanica Coffee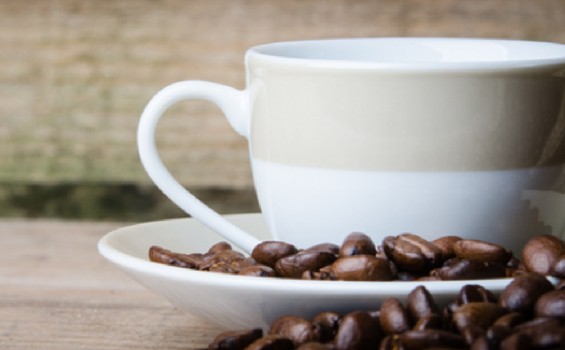 About Volcanica Coffee
Volcanica Gourmet Coffee shop is a unique online source for fine gourmet coffee. Volcanica Gourmet Coffee Beans are grown at heights of 3-7,000 feet on the slopes of mountains formed by volcanoes. I think this is so neat.  I do not think I have ever had coffee that has been cultivated from mountains that were formed by volcanoes, well now I have.
They only offer the finest gourmet coffees from specially selected volcanic regions and many of Volcanica Gourmet Coffees are single origin coffees which means that you are getting high quality 100% pure Arabica gourmet coffee beans from the respective coffee estates in the respective volcanic coffee mountain regions.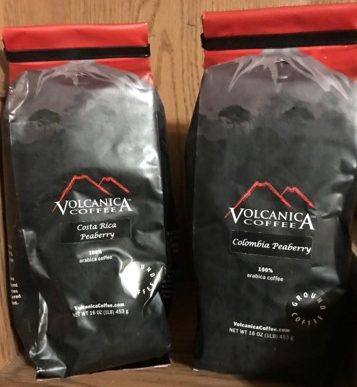 What Kind of Coffee We Received
We received 2 bags of coffee.  The Colombian Peaberry and the Costa Rican Peaberry. We have been enjoying both.  Normally we do 2 scoops to 10 cups of water.  My husband felt it was a bit weak so he did one level and one heaping and it is just perfect for us.  I was afraid it might be strong since we aren't used to 'the good coffee', I was pleasantly surprised.  I enjoy each cup I have had since it arrived. You can choose from whole bean, drip grind, Espresso grind or French Press.
This coffee will make a great holiday gift for the coffee lovers on your list. Volcanica ships to the US only at this time.
They sell gourmet coffee beans for very competitive prices and offer free shipping on orders with four or more bags of coffee. You will find many more coffee choices on their website below, make sure you follow them on their social media too!