The State of Wedding Registries in 2018

If you haven't noticed, wedding registries have definitely changed over the years, and this is especially true now that the Internet provides many different options. What should you make of these new choices? Are they really necessary?
We'll break it down for you so you can better understand the different types of wedding registries and why they might be valuable to you. We understand how busy you are planning your big day, so learning about the latest registry choices in just a few seconds will help you save time, effort, and energy, which can be put toward more important tasks like finding Simple Wedding Dresses | Informal Bridal Gowns, bridesmaid dresses, the perfect venue to host your wedding reception, and so much more.
Let's get to the good stuff without further delay.
Best Honeymoon/Experience Registry: Honeyfund
Do you really need another set of glass bowls? How about more muffin tins, cooling racks, or bakeware sets? If you're like most people in 2018, your life is already cluttered with more than enough stuff. You have all the kitchen essentials you'll ever need, so asking your wedding guests to buy duplicates and triplicates of items you already own seems foolish, unnecessary, and clearly wasteful.
How about changing things up instead? Honeyfund has changed the game completely and it's been the top honeymoon registry since 2005. They have zero or low fees, amazing page design tools, and lots of additional features like a universal registry, store registry linking, and gift cards. So, if you love to travel and you're in the midst of planning the perfect honeymoon, you should seriously consider setting up a honeymoon registry on Honeyfund.
Best Store Registry: Bed, Bath, and Beyond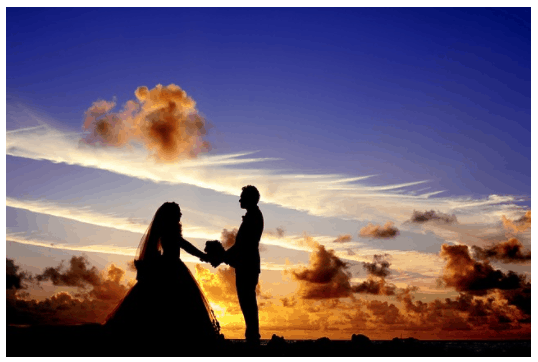 Just because some people prefer experiences over things, doesn't mean everybody feels this way. If you prefer registering in a physical store, Bed Bath and Beyond is definitely an excellent option. They have lots of fun items and typically veer away from traditional, stuffy department store products.
By registering at Bed Bath and Beyond, you'll have access to some of today's top gadgets as well as more practical items like shower curtains, bedspreads, sheets, kitchen appliances, and so much more. Plus, they also have more traditional products as well like homewares, silver, and traditional China, although it's possible you'll need to upgrade your registry in order to access these products.
Best Everything Registry: Amazon
At this point, it's common knowledge that Amazon is the biggest retail products seller in the world, and they literally have something for everyone. By registering on Amazon's site, you'll have the opportunity to register for anything that's deliverable in an Amazon box – which is everything they have! – so you'll definitely be able to add everything you've ever wanted and then some to your list.
The cool thing about registering with Amazon is they're always running fantastic product promotions and offering amazing discounts. So the important people in your life will not only get you exactly what you want for your wedding, they'll buy it at a discount, which is always great for everyone involved.
Bonus: NEW Gift Card Registry at Honeyfund
As a final bonus, we wanted to introduce the gift card registry at Honeyfund. If you're looking to make your guests lives' a lot easier, you can register for your favorite gift cards through this registry. Register the most popular gift card choices including top brands in entertainment, dining, retail, travel, and more, and do it without any fees!
Conclusion
Clearly, wedding registries have changed over the years, but having more options is definitely a good thing. Choose the registry perfectly suited to meet your needs and receive the best wedding gifts possible from your family members and friends.