Our FUN Bad Moms Night In Get Together #BadMomsNightIn
I invited some of the Best Moms to have one night to enjoy a Bad Moms Night In
*Disclosure: I was provided with a $50 Target Gift card plus fun Bad Moms Swag to help me with my #BadMomsNightIn Party.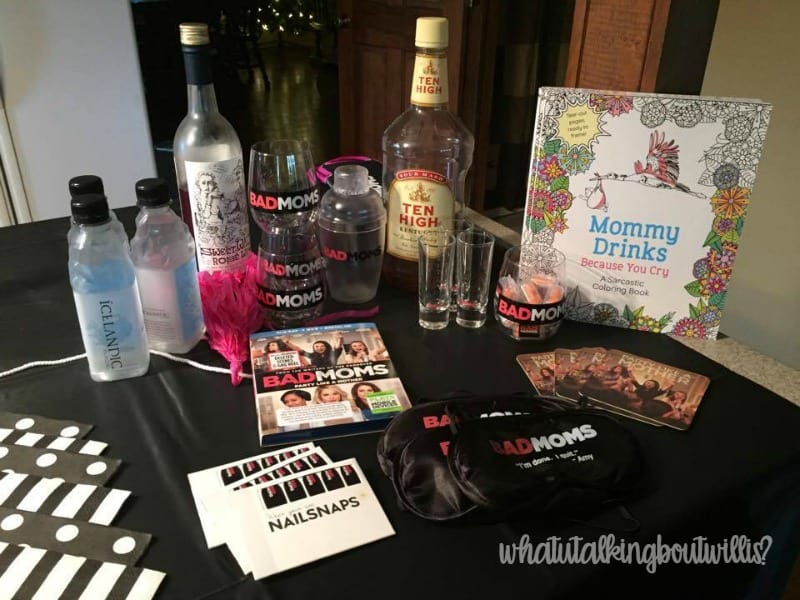 When I was offered to hold a Bad Moms Night In I was very excited because normally I am not able to get together with my favorite Moms unless we are having a family get together.  You see although I have friends in the area some I haven't seen for years.  So for me, I count on the women in our family for support, laughs and above all fun. I will say the one friend I really wish I could have had there is Heidi from Life with Heidi she is like a sister from another mother.   My sister is studying for her RN (which makes me so proud) so she wasn't able to come, my daughter-in-law, which is the Mom to my first and only two grandchildren had to work and a couple of the other Moms couldn't come.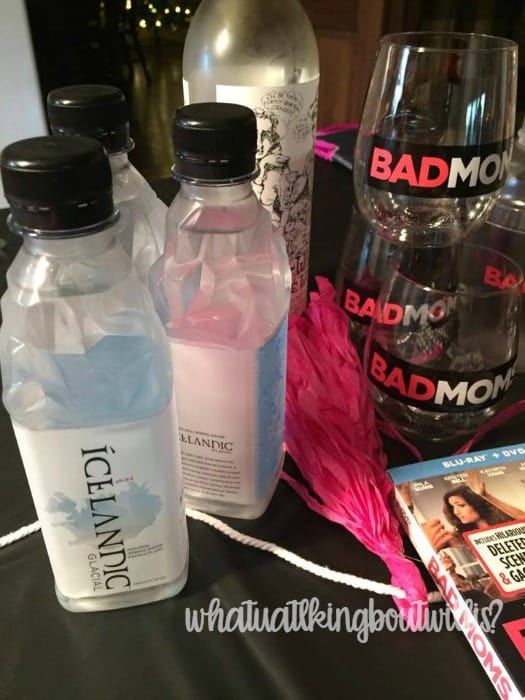 I was, however, lucky to have my own Mom, my sister-in-law, and my niece join us  to enjoy a night in with a fun movie (a.k.a Bad Moms), pizza, snacks and yummy desserts.  My youngest niece came that enabled my oldest niece to come.  This was such a great help as it allowed my niece to enjoy some  "fun" Mom time.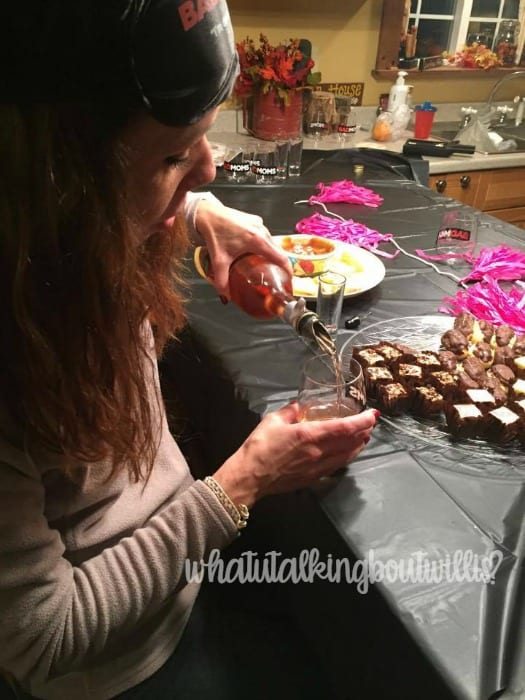 I was able to relate to this movie from when my kids were younger, but one thing as I have mentioned before was realizing how serious life is right now and seems to continue to be.  I wanted my niece who is the mom of two beautiful little girls ages 6 and 2 years old to see it, as I felt there were many parts she could relate to. Although my daughter-in-law couldn't come I passed my copy to her so she would able to see it as she has a daughter who will be 6 this month and a little boy who will be 2 in April.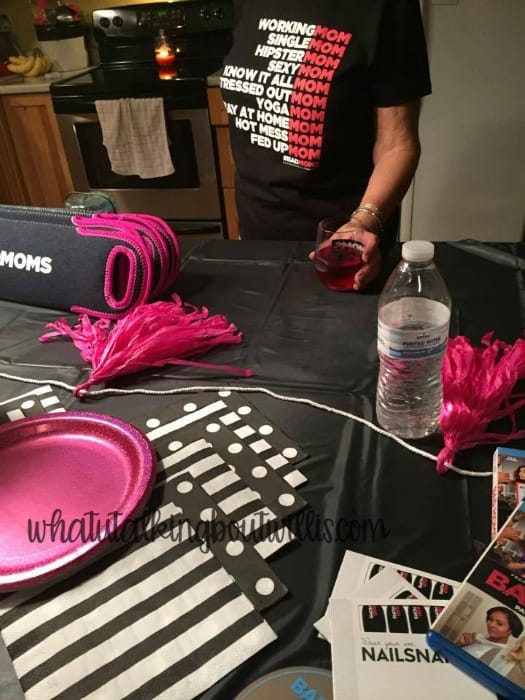 I received a positive response for the movie and even my Mom said it had a great story to it. I have to take a moment and thank my Mom.  She took me Friday to get our supplies at Target.  We laughed and enjoyed the Mom/daughter time we were able to have.  Picking out the decorations I wanted to have was easier with my Mom with me, as well as the snacks. We picked up supplies to make dip, popcorn, plus some cheesecake bites and mini eclairs.  Oh and I can't forget our wine shopping. You can tell when you are from wine country even if you don't drink it because you know just about all of the places that are in the wine store.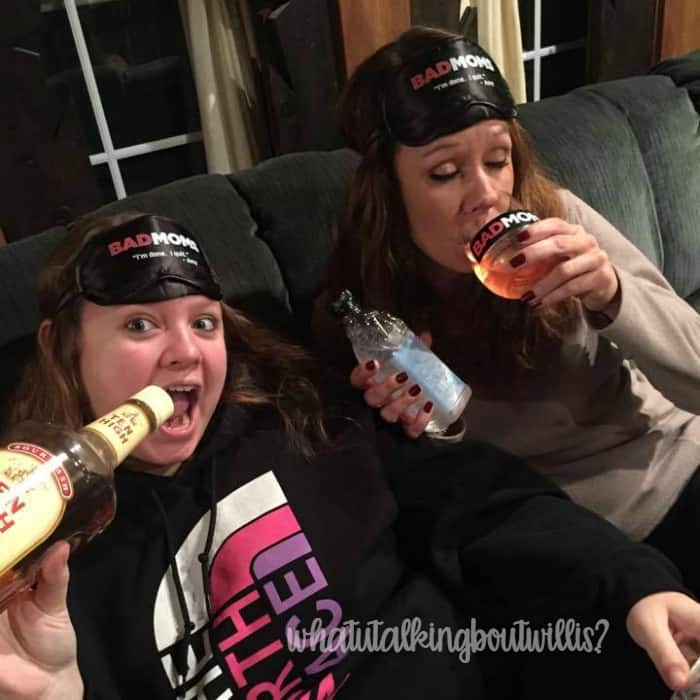 My family had a great time and really enjoyed the movie.  We enjoyed our fun time together with laughs and memories made.  I want to Thank the PR Firm for including me in having the ability to have this special night.  I also appreciate the fact that Moms can have fun too, well maybe not as wild as in the movie but still fun.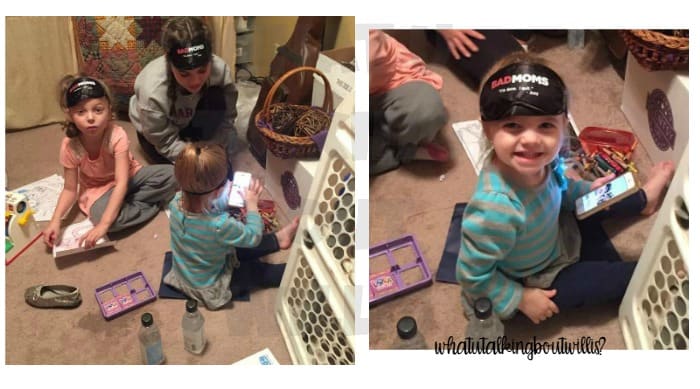 We also had some little guest due to their Daddy working, they were in another room during the movie so I wanted to share pictures of them because well they are so cute, and they loved the face masks and Icelandic water.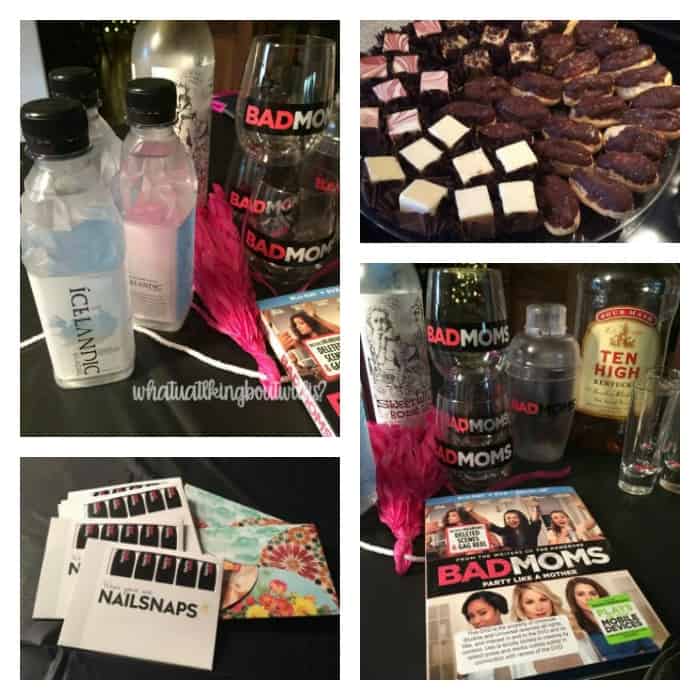 If you would like to read the review of my movie you can read it here.  If you have a Bad Moms Night In let me know in the comments.
I would like to than Nailsnaps for giving us the cool Bad Moms nail wraps. You can visit them below:
Also Icelandic Water: Discover Iceland's Greatest Natural Resource and we are exceptionally pure and naturally alkaline spring water from Iceland.
If you want to enjoy some of your own Bad Moms Night In  you can go here for more fun.