Manhattan Night Hits Shelves 8/2 Movie Review
"Manhattan Night" is a wonderful movie.
I enjoy movies like this that have you on the edge of your seat waiting to see how it all works out.  This was definitely one of those movies.   "Manhattan Night" takes  you on a journey of spinning passion, deception and plot twists with surprisingly touching and lovely moments along the way. Adrien Brody was made to play roles like Porter Wren, the tormented and frustrated tabloid writer who gets caught up in the web of misdirection and seduction spun by temptress Yvonne Strahovski. The acting was spot on. I also really enjoy watching Jennifer Beals in anything that she is an actor in, so that was a plus to me.
The writing and filming of this picture is excellent. It is very hard to believe this was the first picture for writer/director Brian DeCubellis. I can't wait to see his next film.  Pick up your copy of Manhattan Night on August 2.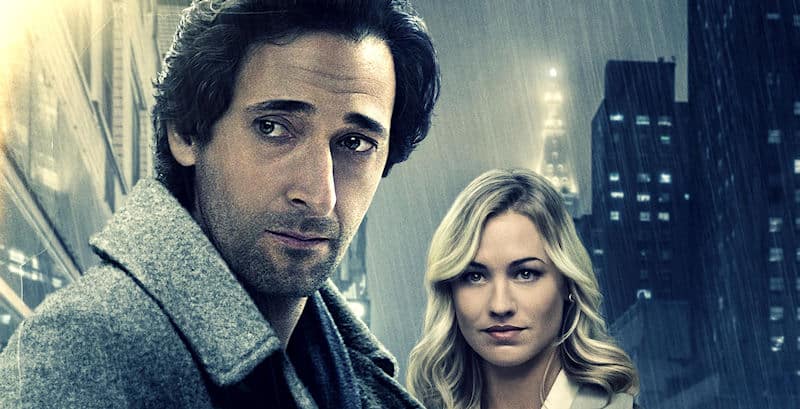 Due to sexual content, this film is rated R.
Actors: Adrien Brody, Yvonne Strahovski, Jennifer Beals, Campbell Scott
Directors: Brian DeCubellis
Format: NTSC, Widescreen
Language: English
Number of discs: 1
Rated: R
Restricted
Studio: LIONSGATE
DVD Release Date: August 2, 2016
Run Time: 83 minutes
Academy Award® Winner Adrien Brody Explores the Darker Side of
New York City on Blu-ray™ and DVD on August 2 from Lionsgate
Digital HD and On Demand Now Available
SANTA MONICA, CA (May 26, 2016) – Explore the darker side of New York City in the sexy thriller Manhattan Night, arriving on Blu-ray™ (plus Digital HD) and DVD (plus Digital) on August 2 from Lionsgate. The film is currently available on Digital HD and On Demand. Based on the acclaimed novel Manhattan Nocturne, Manhattan Night stars Academy Award® winner Adrien Brody (Best Actor, The Pianist, 2002) alongside a sizzling cast including Yvonne Strahovski (I, Frankenstein), Campbell Scott (The Amazing Spider-Man 1 & 2), Jennifer Beals (Flashdance), with Linda Lavin ("Alice") and Steven Berkoff (The Girl with the Dragon Tattoo). 
Based on The New York Times "Notable Book of The Year" noir thriller, this pulse-pounding mystery begins as reporter Porter Wren (Brody) meets attractive widow Caroline (Strahovski). When she asks him to solve the bizarre death of her filmmaker husband (Scott), Wren is unable to refuse — or resist — her. But when a rich mogul blackmails him into investigating Caroline, the reporter realizes this job could cost him everything. 
Manhattan Night bonus features include audio commentary with Director Brian DeCubellis, Actor Campbell Scott and Cinematographer David Tumblety; a behind-the-scenes featurette; deleted and extended scenes; "The Watcher" featurette; and a look at the director's notebook and storyboards. The film will be available on Blu-ray and DVD for $19.99 and $19.98, respectively. 
BLU-RAY/ DVD/ DIGITAL HD SPECIAL FEATURES*
Audio Commentary with Director/Producer/Screenwriter Brian DeCubellis, Actor/Co-Producer Campbell Scott, and Cinematographer David Tumblety

Behind the Scenes with Cast & Crew

"The Watcher" Featurette

Deleted/Extended Scenes

Director's Notebook and Storyboards
*Subject to change
ABOUT LIONSGATE
Lionsgate is a premier next generation global content leader with a diversified presence in motion picture production and distribution, television programming and syndication, home entertainment, international distribution and sales, branded channel platforms, interactive ventures and games, and location-based entertainment.  The Company has nearly 80 television shows on 40 different networks spanning its primetime production, distribution and syndication businesses.  These include the critically-acclaimed hit series Orange is the New Black, the syndication successes The Wendy Williams Show and Celebrity Name Game (with FremantleMedia), the breakout series The Royals and the Golden Globe-nominated dramedy Casual. 
The Company's feature film business spans eight labels and includes the blockbuster Hunger Games franchise, the Now You See Me, Divergent and John Wick series, Sicario, The Age of Adaline, Roadside Attractions' Love & Mercy and Mr. Holmes, Codeblack Films' Addicted and breakout concert film Kevin Hart: Let Me Explain and Pantelion Films' Instructions Not Included, the highest-grossing Spanish-language film ever released in the U.S. 
Lionsgate's home entertainment business is an industry leader in box office-to-DVD and box office-to-VOD revenue conversion rates.  Lionsgate handles a prestigious and prolific library of approximately 16,000 motion picture and television titles that is an important source of recurring revenue and serves as a foundation for the growth of the Company's core businesses. The Lionsgate and Summit brands remain synonymous with original, daring, quality entertainment in markets around the world. www.lionsgate.com.