Manchester by the Sea Blu-ray Review
Disclosure: I received the movie "Manchester by the Sea" in exchange for my honest review, all opinions are my own.
There are no spoilers in this review.
When I heard about this movie I was very excited to watch it.  I mean Casey Affleck as the lead? I felt it had to be a great movie.
First off it is a good movie, but you have to stick it out through the whole movie to see this.  This story is about our main character who is Lee who has a brother that has been sick with congestive heart failure. The brother that is sick has been raising his own 16-year-old son.   This movie, in all honesty, has very sad music.  It is a somber movie but it is understandable with all of the conflicts that happen along with the constant turmoil.
The movie showed that the characters of mostly men had trouble relating to one another.  The "F" word is very prevalent throughout the movie so you will want to be prepared.  If the word offends you this movie is not for you.
The actors do a wonderful job with playing their characters.  Throughout the movie, my husband and I agreed that we felt really bad for Casey Affleck's character Lee.  He has not had an easy adult life and you will have a better understanding as you watch the movie.
I have to reiterate that this movie is quite slow getting started and we pretty much continued to watch it because we had to see how things ended.  I am very happy that we did.
Coming to Blu-ray on 2/21 Manchester by the Sea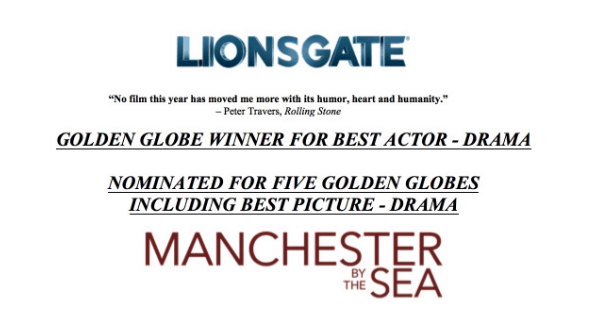 Critically Acclaimed Drama Arrives on Digital HD
February 7 and Blu-rayTM Combo Pack and DVD February 21
from Lionsgate
SANTA MONICA, CA (January 10, 2016) – Academy Award® nominee Casey Affleck[1] delivers an unforgettable, Golden Globe®-winning performance in the heartwarming, emotional, and powerfulManchester by the Sea, arriving on Digital HD February 7 and on Blu-ray Combo Pack (plus DVD and Digital HD), DVD and On Demand February 21 from Lionsgate. The award-winning 2016 Sundance Film Festival Official Entry follows Affleck's character, Lee, as he faces the ghosts of his past when he returns to his New England hometown to take care of his teenage nephew. Academy Award®nominee Michelle Williams[2], Emmy® Award winner Kyle Chandler (Outstanding Lead Actor in a Drama Series, "Friday Night Lights," 2006), Gretchen Mol (3:10 to Yuma), and Lucas Hedges (Moonrise Kingdom) also star in the film, which was written and directed by Academy Award® nominee Kenneth Lonergan.[3] Critically acclaimed since its debut, the film was nominated for five Golden Globes, four Screen Actors Guild Awards, and has won the Golden Globe® for Best Actor – Drama for Affleck, three Critics' Choice Awards, including best actor for Affleck, as well as winning four National Board of Review awards including Best Picture. Rotten Tomatoes Certified Fresh with a 97% critic score, the Associated Press calls Manchester by the Sea "a masterpiece."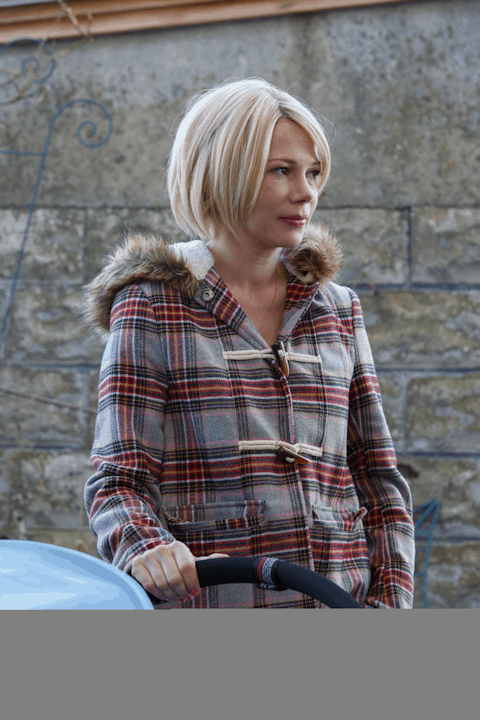 Casey Affleck heads a powerhouse cast in this acclaimed and deeply moving film from award-winning writer-director Kenneth Lonergan. After a solitary Boston janitor (Affleck) unexpectedly becomes the sole guardian of his 16-year-old nephew, he must come to terms with a past that separated him from his wife (Michelle Williams) and his hometown, as uncle and nephew unite for an unforgettable journey of love, community, sacrifice, and hope.
The Manchester by the Sea home entertainment release special features include the featurette "Emotional Lives: Making Manchester by the Sea," looking behind the scenes of the film, a conversation with director/writer Kenneth Lonergan, and deleted scenes. Manchester by the Sea will be available on Blu-ray Combo Pack and DVD for the suggested retail price of $39.99 and $29.95, respectively.
BLU-RAY/DVD/DIGITAL HD SPECIAL FEATURES
"Emotional Lives: The Making of Manchester by the Sea" Featurette
A Conversation with Director/Writer Kenneth Lonergan
Deleted Scenes
Website: www.ownmanchesterbythesea.com
Facebook: facebook.com/ManchesterByTheSeaMovie
Twitter: @mbtsmovie
PROGRAM INFORMATION
Year of Production:  2016
Title Copyright: Manchester by the Sea © 2016 K Films Manchester LLC. All Rights Reserved.
Type: Theatrical Release
Rating: R for language throughout and some sexual content
Genre: Drama
Closed-Captioned: No
Subtitles: Spanish and English SDH
Feature Run Time: 137 Minutes
Blu-ray Format: 1080P High Definition 16×9 Widescreen (1.85:1)
DVD Format: 16×9 Widescreen (1.85:1)
Blu-ray Audio: English 5.1 DTS-HD Master AudioTM
DVD Audio: English 5.1 Dolby Digital Audio
Buy on Amazon here.  Disclosure: This post may contain affiliate links which have been disclosed for any links that take you to Amazon in the footer of my website on all pages.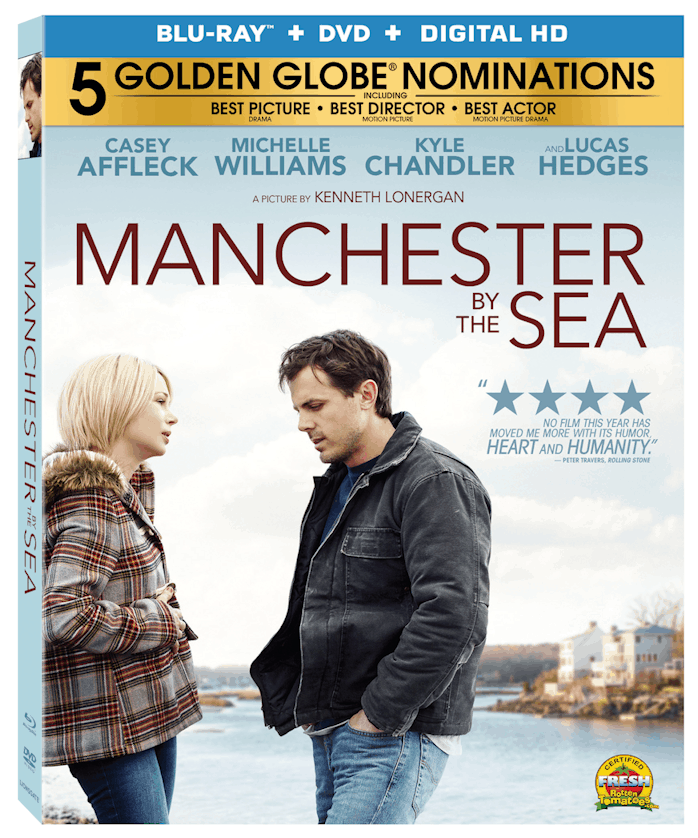 ABOUT LIONSGATE
Lionsgate (NYSE: LGF.A, LGF.B) is a vertically integrated next generation global content leader with a diversified presence in motion picture production and distribution, television programming and syndication, premium pay television networks, home entertainment, global distribution and sales, interactive ventures and games and location-based entertainment.
With the acquisition of Starz, Lionsgate adds to its portfolio of businesses the flagship STARZ premium pay network serving nearly 25 million subscribers and the STARZ ENCORE platform with over 31 million subscribers.  The combined company will operate five over-the-top (OTT) streaming services and the Starz app delivering content directly to consumers.
The Company's feature film business spans eight labels and includes the blockbuster Hunger Games franchise, the Now You See Me and John Wick series, the Golden Globe-nominated La La Land, Hacksaw Ridge and Hell or High Water (in partnership with CBS Films),  Tyler Perry's Boo! A Madea Halloween, Roadside Attractions' critically-acclaimed Manchester by the Sea, Codeblack Films'concert film Kevin Hart: Let Me Explain and Pantelion Films' Instructions Not Included, the highest-grossing Spanish-language film ever released in the U.S.
One of the largest independent television businesses in the world, Lionsgate's slate of premium quality series encompasses nearly 90 shows on more than 40 different networks.  These include the ground-breaking Orange is the New Black, the fan favorite Nashville, the syndication success The Wendy Williams Show, the acclaimed drama The Royals, the acclaimed Casual, the breakout success Greenleaf and hit Starz series including Outlander, Black Sails, Survivor's Remorse and Power, the second highest-rated premium pay television series of 2016.
Lionsgate's home entertainment business is an industry leader in box office-to-DVD and box office-to-VOD revenue conversion rates.  Lionsgate handles a prestigious and prolific library of more than 16,000 motion picture and television titles that is an important source of recurring revenue and serves as a foundation for the growth of the Company's core businesses. The Lionsgate, Summit Entertainment, and Starz brands are synonymous with original, daring, quality entertainment in markets around the world.