Mad Families out on Blu-ray 4/11
Disclosure:  I received a copy of this movie in exchange for my honest review.  All opinions are my own.
"Mad Families" takes place at the Salt Stone State Park during the Fourth of July weekend. The park is filled to capacity with families eager to enjoy a relaxing holiday vacation. Three families with similar last names are mistakenly booked for the same campsite area.
What begins as a clerical mistake quickly escalates into a multi-family feud fueled by the rivalry of three equally stubborn family leaders — Jose (Juan Gabriel Pareja), an affable but slovenly slacker; Franklin (Finesse Mitchell), a rising politician with a disdain for the outdoors; and Charlie (Charlie Sheen), a goofy, alcoholic hairdresser. A compromise is eventually reached, allowing all three families to stay, as each tries to work out individual problems.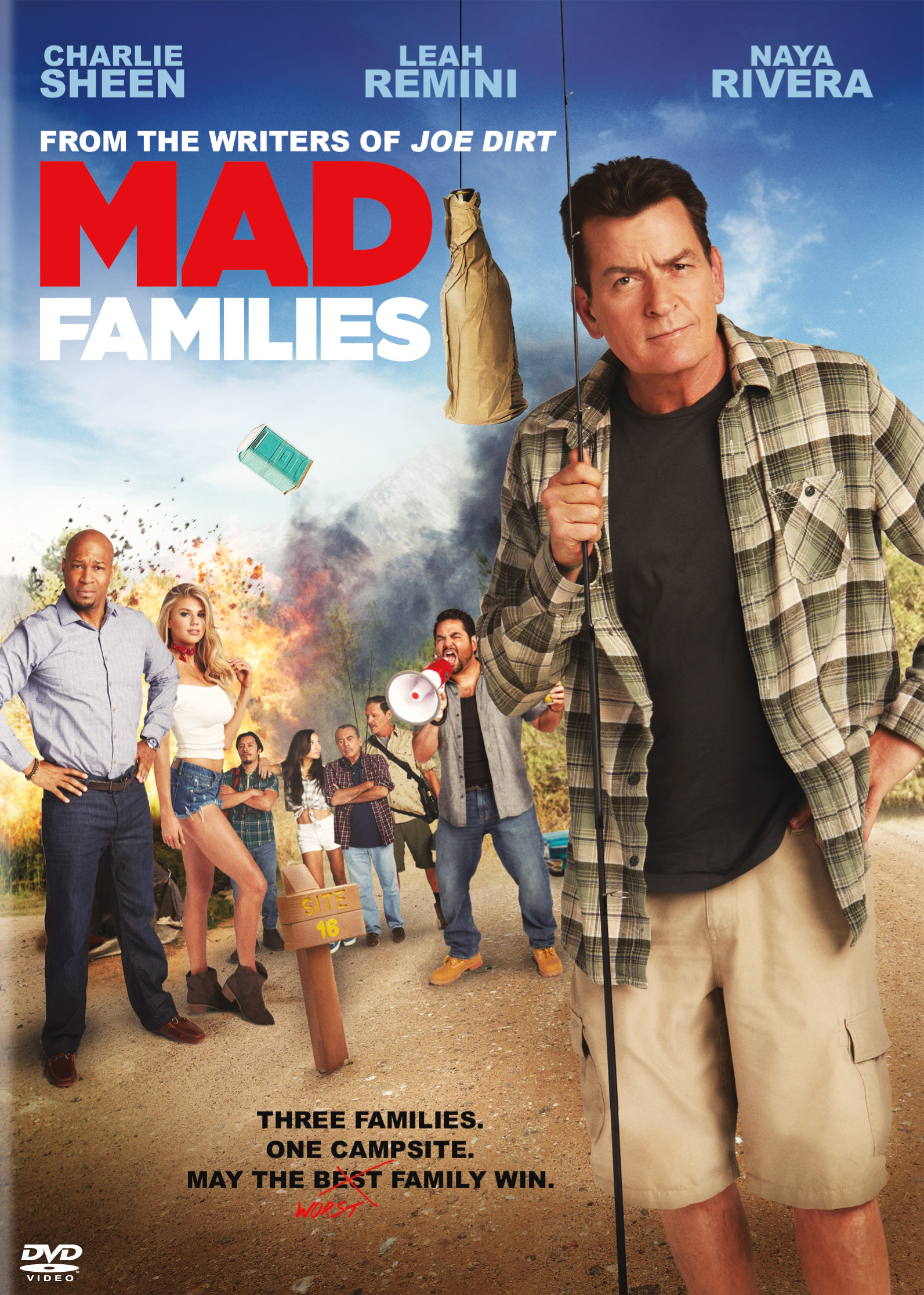 The film is a strange hybrid. On the surface, it's a family-friendly broad comedy, but it contains strong language and sexual innuendo. The humor is often mean-spirited and frequently relies on tired sit-com plots to milk laughs, which never come. The movie ultimately settles into a series of contests among the families, which are laced with insults, including racial gags that might have gotten laughs in the 50s but now seem both dated and in questionable taste.
I have to admit it isn't a movie that I would recommend to others.  You win some, you lose some and for myself, this was a loss.
Actors: Charlie Sheen, Leah Remini
Directors: Fred Wolf
Format: Closed-captioned, Color, Subtitled, Widescreen, NTSC
Language: English
Subtitles: French, English
Subtitles for the Hearing Impaired: English
Aspect Ratio: 1.78:1
Number of discs: 1
Rated:

Not Rated

Studio: Sony Pictures Home Entertainment
DVD Release Date: April 11, 2017
Run Time: 89 minutes