Loving Our Dogs Can Be Shown in More than One Way

"This post was made possible by iConnect and Petcurean. I was compensated for my participation in this campaign, but all opinions are 100% mine."

We were lucky 10 years ago when our female dog at the time had a litter of 7 puppies.  If you asked me back then how many I would keep I would have said none, as we already had 2.  We ended up keeping 3 of the 7 puppies and gave the other 4 to family members who all still have them to this day.  Although the Mom has since passed and the brother we had is now gone we still have 2 of the girls from the original litter.  Now that they are aging it is important to us more than ever to make sure the food they are getting is good for them at this age.
About Our Dogs
One thing we have been going through with the girls is their itchy skin.  I think a part of it they inherited from their Mom, but on the other hand, it is like they are bored. But since I can tell they have dry skin I was glad to be able to try a food that is geared to that issue.   So I love that Petcurean has a blend called Go! which helps with dandruff or a dull coat.  Which is just what the girls are needing.  I wasn't sure if they would be open to trying a new food but as soon as I put it down they started eating right away.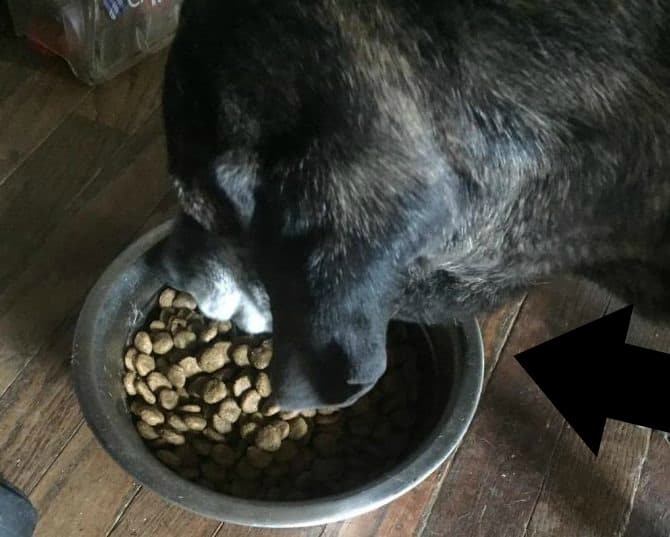 Another way we show love to these girls is by talking to them like they are a human.  Although they don't answer,  I am almost sure they are looking at me and thinking ok lady whatever you say.  They have never been ones to play with balls or toys but they always enjoy being in the same room as us.  Sometimes one of them will sleep with us at the end of the bed.  Other times they sleep on a blanket on our bedroom floor.
They are a called a buddy dog meaning they love to be as close to you as they can.  They are happiest when we are home with them.  They have their own funny traits and that is why we love them for their own differences.  Annie (Lil' Anne) gets scared when we have fireworks in the vicinity or when there is a thunderstorm and she can be normally found in our bathroom during this time, panting.  Miley can open the back door with her head, while Anne will sit and wait until it is opened for her.  We love them just as they are and that is why it is important to us to show them exactly how much.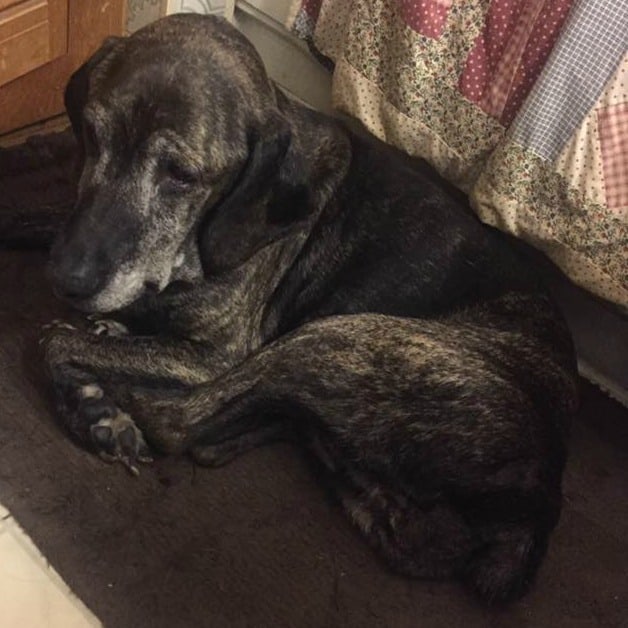 Feeding your dog the right premium-quality food can be the solution to many issues.
GO!™ recipes were created especially for pets who are fussy about their food, who need a grain free or higher protein diet, and for those requiring a recipe with unique proteins, or a limited number of ingredients. And because we all want our pets to stay healthy and happy, we also have a recipe which provides whole body preventative care, for life!

GO! is a complete, nutrient-packed food with zero growth hormones, by-products, or artificial preservatives. Ask the experts at your pet specialty store which GO! solution is right for your pet.
About Petcurean
This family-owned company is located in Canada.  They create premium-quality pet food recipes.  These are GO!, NOW FRESH, GATHER and SPIKE TREATS for dogs as well as cats.  They put pets first.  Their recipes are made with nutritious, premium ingredients that are made to meet the distinct needs of dogs and cats.
Insightful pet parents will be able to feel wonderful about feeding their dog or cat these products.  Pets will just love them.  Every recipe made by Petcurean is made using the very best.  It is made with the healthiest and most full of flavor ingredients.  The ingredients are selected from a trusted organization of producers, ranchers, and farmers.  They have to meet or go above and beyond very strict safety, health and quality benchmark.  All ingredients come from North America, New Zealand and Australia.  They do not use un-named meats, by-product meals or any ingredients that originate from China.
Petcurean pet foods are sold exclusively through pet specialty stores in the United States,
Canada, and more than 20 countries internationally.  You can save $5.00 on your own bag with this code: PS127ZW997 when you go here.
Facebook | Twitter | Pinterest  | Website

"This post was made possible by iConnect and Petcurean. I was compensated for my participation in this campaign, but all opinions are 100% mine."
Petcurean is allowing us to giveaway (1) 6-pound bag of dog kibble OR a 4-pound bag of cat kibble. Enter here