What Does Larry the Cable Guy, Nathan Fillion, Isiah Whitlock Jr & Lea Delaria Have in Common? #Cars3Event
Last week, (I can't believe it has been over a week already) we had the pleasure of sitting down with Larry the Cable Guy (Mater), Nathan Fillion (Sterling), Isiah Whitlock Jr. (River Scott) and Lea Delaria (Miss Fritter) from Cars 3. From the moment they walked in the energy was high in the room.  Lea was running a bit late as she had just had her Orange is the New Black Season 5 premiere in NYC the night before and had to get to Anaheim for the Cars 3 press conferences.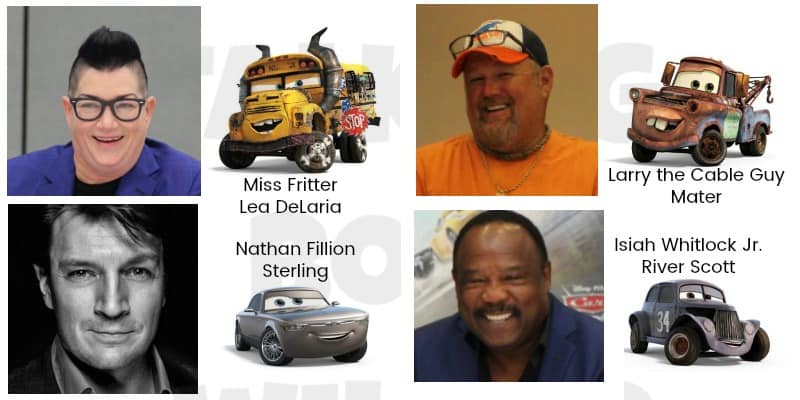 8 Things you may not know about Larry the Cable Guy,
Lea DeLaria, Nathan Fillion, and Isiah Whitlock Jr.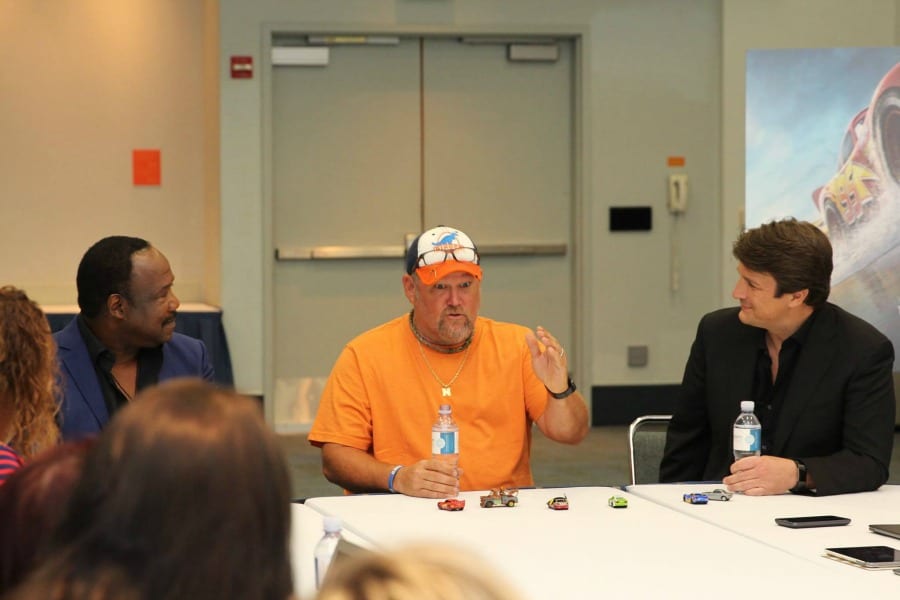 Images courtesy of Louise Manning Bishop of MomStart.com
Larry the Cable Guy's mentor is Jeff Foxworthy.  Jeff told Larry to always be kind to your fans, be kind to people.
Nathan Fillion's mentor was Bob Woods, who played his uncle in One Life to Live. Without Bob, Nathan feels he would not be where he is today.
Isiah Whitlock Jr.'s mentor was from college.  His professor had seen him in a play in college and (you know the nutty professor that everyone stays away from.)  He told Isiah that he saw him in a play last night. You need to get out of Minnesota and go to NYC and knock on doors. Look all of these monitors, someday we will do our banking online etc. If you want to be a great actor you have to start studying psychology.So Isiah said he did try that and studied psychology for 2 years some of the best ideas he was given. More or less the 'nutty professor' wasn't so nutty after all with his advice.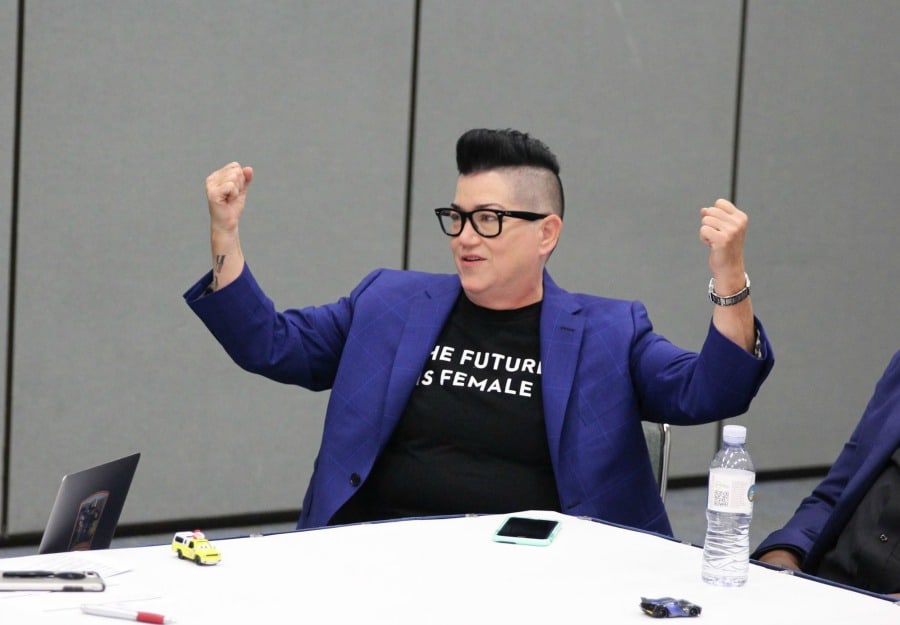 Images courtesy of Louise Manning Bishop of MomStart.com
Lea DeLaria told us that although she keeps up on her Twitter account, IG is where it is at for her and her fans from Orange is the New Black and Cars 3.  Her audience is much younger than it used to be and that is where this age group is.
Larry loves Twitter.  He loves how it enables him to engage with his fans more one on one.  He does keep his Facebook up to date, but it is too hard to engage on that platform.  He likes to keep connected to his fans in this way.
Larry also told us how he ended up with the name "Larry the Cable Guy".  He said he called into a radio station as a Rodeo worker, then the next day called in as a cable guy.  When asked what his name was he wasn't sure so he just said "Larry" and it stuck.  Pretty soon he became syndicated and was on 27 radio stations.  For 13 years he would make 14 call-ins, 5 days a week.  Git R' done caught on and he was no longer known as Daniel Whitney but Larry the Cable Guy.
Lea DeLaria was sought out by Pixar to play Miss Fritter on Cars 3.  You may know her from Orange is the New Black as Boo.  When asked which role she liked playing more she said both, but that OITNB pays a lot more.
Sterling is described as 'charming' but his character in Cars 3 is more 'skeevy'.  Nathan said people do see charming as skeevy because the 'charmer' is not as much interesting but interested.  This means they 'normally' have an ulterior motive.  But you can be charming and be just that without motive. (His character was a bit more the skeevy type).
I want to tell you that Larry the Cable Guy is just as funny in person as he is in his stand-up comedy but more personable.  Nathan Fillion is for lack of a better word charming to listen to, and has a sense of humor that is genuine.  Isiah Whitlock Jr. has a more quiet presence and was very enjoyable to listen to, while Lea DeLaria is like excitement in a ball that rolled on in, even though she was a little late since she had been in NYC for OITNB Season 5 Premiere.
Make sure you go see Cars 3, and tell me once you do if you noticed what the Stop Sign was made out of on Miss Fritter's Bus?
Cars 3 arrived in theaters on June 16!
About the Movie Cars 3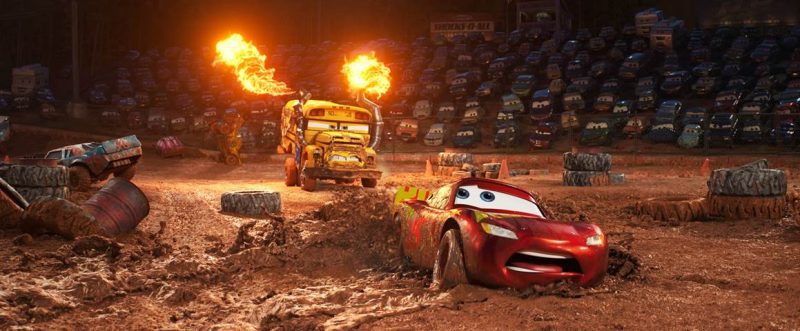 Blindsided by a new generation of blazing-fast racers, the legendary Lightning McQueen (voice of Owen Wilson) is suddenly pushed out of the sport he loves.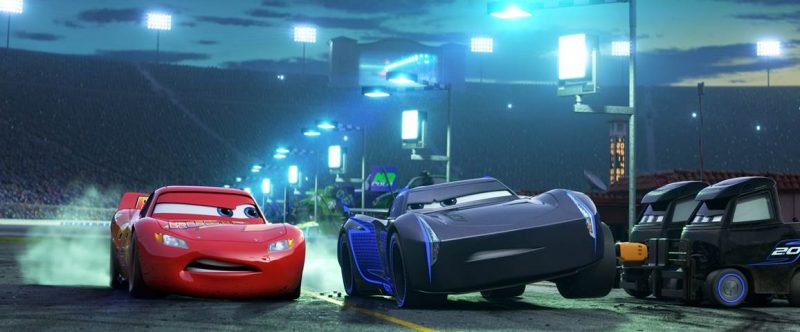 To get back in the game, he will need the help of an eager young race technician, Cruz Ramirez (voice of Cristela Alonzo), with her own plan to win, plus inspiration from the late Fabulous Hudson Hornet and a few unexpected turns. Proving that #95 isn't through yet will test the heart of a champion on Piston Cup Racing's biggest stage!
Like CARS on Facebook: https://www.facebook.com/PixarCars/
Follow CARS 3 on Twitter: https://twitter.com/pixarcars
Follow CARS 3 on Instagram: https://www.instagram.com/pixarcars/
Subscribe to the Disney/Pixar YouTube channel here: https://www.youtube.com/user/DisneyPixar
Visit the official CARS 3 website here: http://movies.disney.com/cars-3
Released in the US on June 16, 2017
Voice Cast: Owen Wilson, Cristela Alonzo, Armie Hammer, Kerry Washington, Nathan Fillion, Larry the Cable Guy, Isiah Whitlock Jr, Lea Delaria and more….
Director: Brian Fee Producer: Kevin Reher
Directed by Brian Fee (storyboard artist "Cars," "Cars 2") and produced by Kevin Reher ("A Bug's Life," "La Luna" short), "Cars 3" cruises into theaters on June 16, 2017. NOTES: • "Cars" (2006) and "Cars 2" (2011) took in more than $1 billion in combined worldwide box office.
• "Cars" won a Golden Globe® for best-animated feature film. Also two Annie Awards for best-animated feature and best music in an animated feature production. Composer Randy Newman won a Grammy® for best song written for motion picture, television or other visual media ("Our Town"). The film was nominated for an Oscar® for best-animated feature film, as well as best achievement in music written for motion pictures, original song ("Our Town").
• "Cars 2" was nominated for a Golden Globe® for best-animated feature film, in addition to a host of other industry nominations.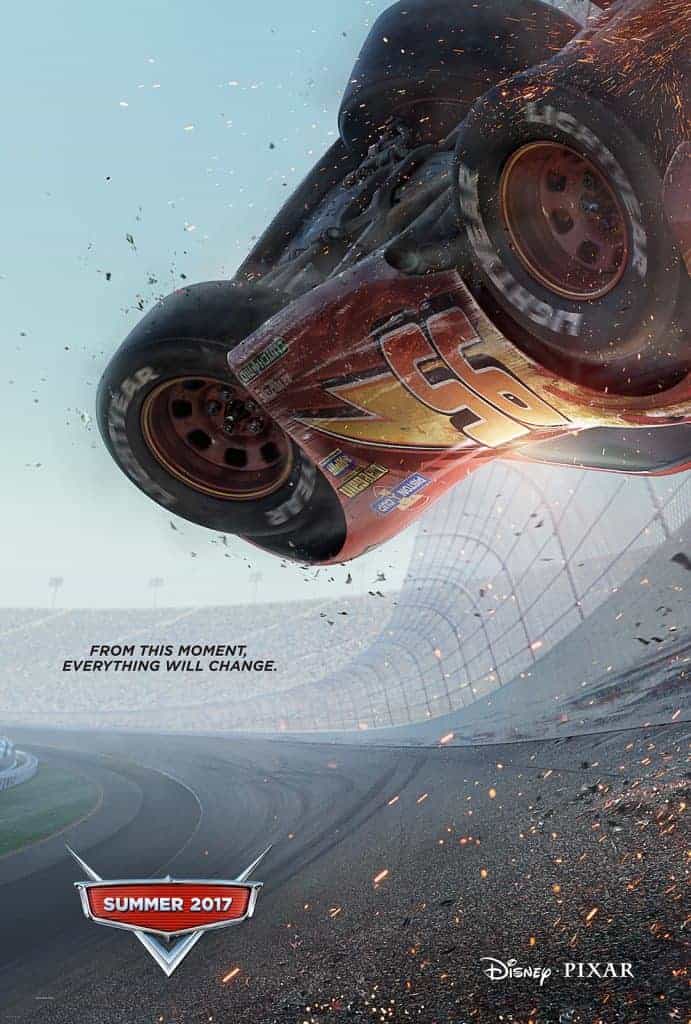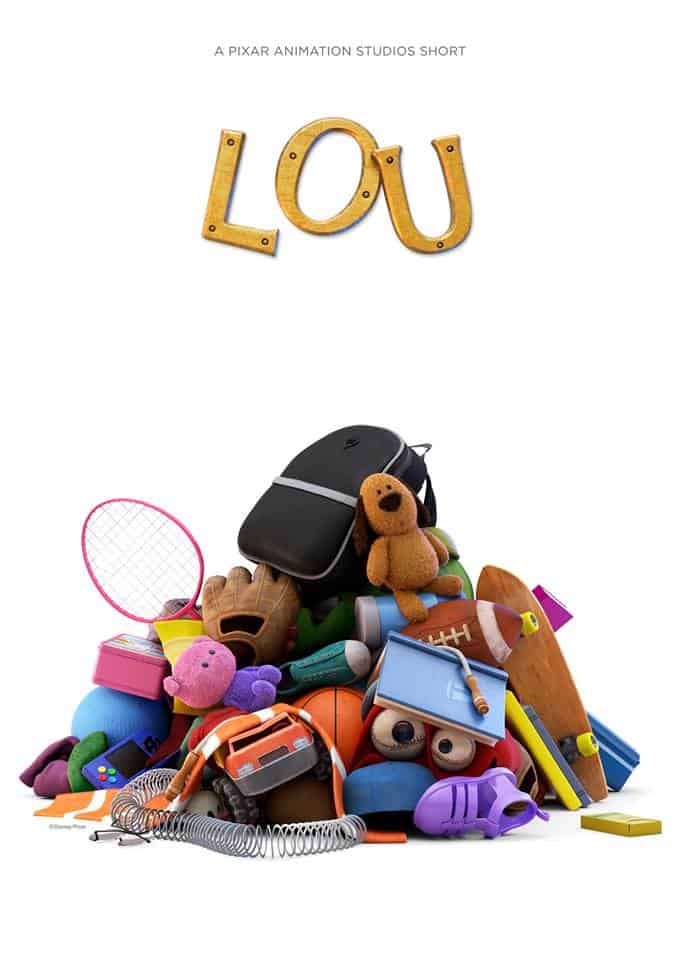 Stay Tuned for my review with the Producer & Director of the film short LOU.
**Disclosure:  Disney Pixar sent me to Anaheim California for an all expenses paid trip to cover press with 24 other bloggers.  All opinions are mine.**