IHeartRaves Sports Wear for Men and Women and Much More!

Disclosure: I received the products in this post in exchange for my honest opinion.
What is IHeartRaves?
Until I was offered to review a couple items from IHeartRaves, I will be honest that I hadn't heard of them.  Now that I have I can't believe I hadn't come across them before now.  They have the neatest apparel.
What I am most impressed about with IHeartRaves is their creativity in helping other's to express their individual creativity through their rave clothing.  Their festival fashions at EDM events, EDC, and musical festivals are just a few places you will probably find people sporting their fashionable clothing.  They work hard at offering the hottest rave wear trends, mostly because they know raver clothing should not be boring or basic.  Since they noticed in 2010 that this clothing was hard to find, they felt it was only right they made this fashionable clothing available and more accessible.  Since that time they have become the world's #1 rave clothing store! This is Thanks to their customers.
So What IHeartRaves Items Did I Pick?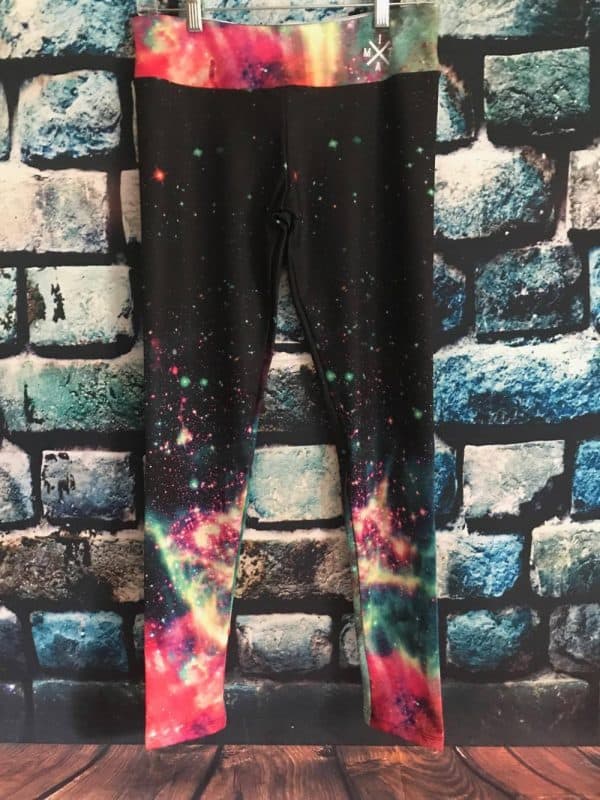 With the help of my daughter, I picked out a pair of leggings as I didn't dare try to pick them out by myself.  She chose the Space Fade Leggings.  The material is so comfortable against her skin and I am sure it will be one of her favorite pair for working out or when she hangs out and is feeling casual.
I love the pattern on these and since Abbey picked them out I knew for sure she would just love them.
These all over print galaxy leggings capture the light of a distant star where swirling nebulas fade into the deep black of space. Their vibrant colors and handcrafted fit will quickly make them your new favorite graphic leggings as they have for my daughter.
Comfort was essential when designing their new All Over Print Leggings. Once you feel their super soft fabric and premium 6-panel construction, other pants will never be the same. Honestly, you will be coming back to I Heart Raves for more!
Because it is handmade for you, these leggings require 10 Business Days before it is shipped.
Designed & Engineered in California
Handcrafted by Skilled Artisans
88% Microfiber Polyester / 12% Spandex
Elastic Waist
High Definition Graphics Print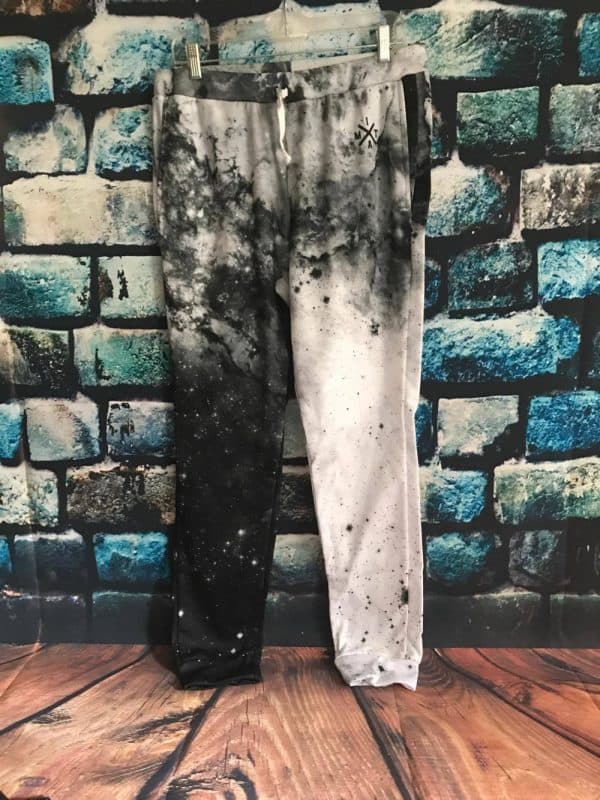 Although my husband is a bit wild at times with his workout apparel I decided to go a bit calmer for him this time.  I picked out the Space Minimalist Joggers-Split.   I really love how one leg is the darker and the opposite leg is well the opposite, hence the "jogger split".  The cuffs also are tapered as you can see so they fit his leg, this way they aren't flapping around when he is working out.
This is the Galaxy print meets streetwear style in this premium all over print joggers pant. The subtle pattern adds an extra layer of detail to any outfit, while their hand-tailored fit and breathable fabric will keep you comfortable in any conditions.  You will definitely love the comfort of these as my husband does.  One day I asked him are you going to change out of those before we leave the house? He then says, well do I have to?
Their all-over designs are printed on ultra-soft fabric and then individually sewn together to ensure flawless graphics and a comfortable fit as you will see when you purchase your own.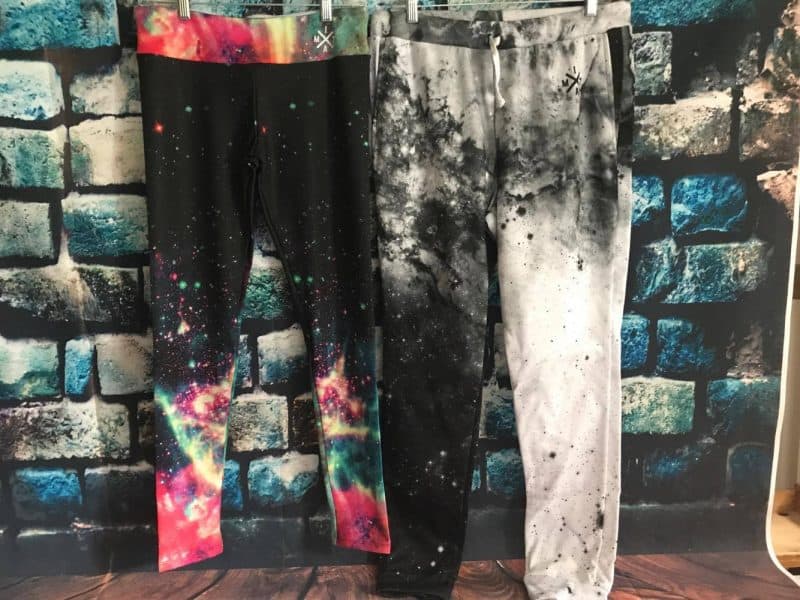 Because they are handmade for you, these joggers require 10 Business Days before they are shipped.
Designed & Engineered in California
Handcrafted by Skilled Artisans
100% Microfiber Polyester
Elastic Waist with Drawstring
2 Front Pockets
Moisture Wicking
Check out IHeartRaves on their Social Media & Website Below:
Facebook | Twitter |Instagram | SnapChat | YouTube| Pinterest | Website
Disclosure: I received the products in this post in exchange for my honest opinion.