New on NETFLIX – Happy 20th Birthday AIR BUD!

Air Bud Entertainment is celebrating the 20th Birthday of the original AIR BUD film.
Debuting the company's newest film on NETFLIX
PUP STAR: BETTER 2GETHER
It's been 20 years since the world met 'Buddy' the Golden Retriever that taught the world that dogs can shoot Basketballs!  and play Soccer!  and Volleyball and more!
Air Bud Entertainment, the proud creators of beloved family entertainment are celebrating the 20th anniversary of the original AIR BUD film (released in Fall 1997).   The film, introducing the world to 'Buddy,' the basketball shooting Golden Retriever, lead to the founding of a company with the same name.  Since then, Air Bud Entertainment has continued to create family films, launching many more great family films, including 'Disney Air Buddies' and now the all-new adventures in the 'Pup Star' franchise – including the latest film PUP STAR: BETTER 2GETHER, that has just debuted on NETFLIX.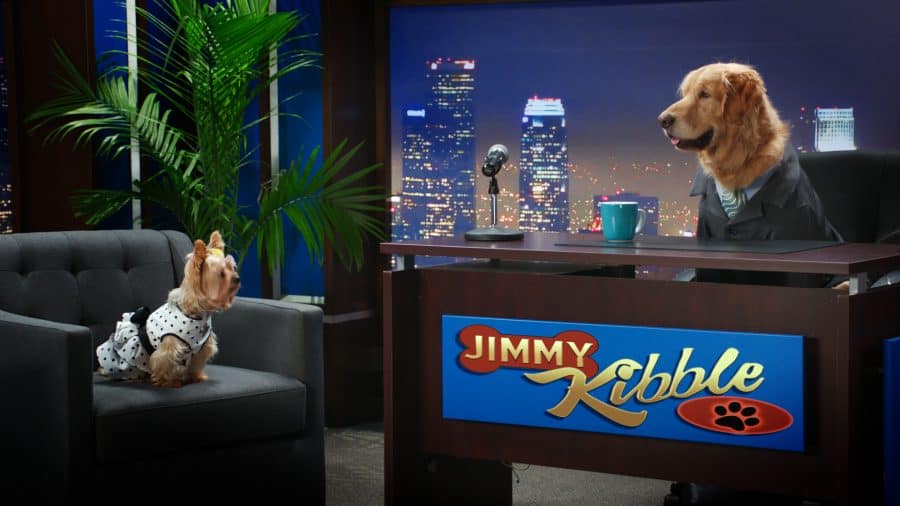 The launch of PUP STAR: BETTER 2GETHER follows the overwhelming popularity of the first film in the franchise ('Pup Star' – debut 2016) – an action-packed story of Tiny, an adorable Yorkie pup who wins a dog signing competition.  In the new movie, after winning the 'Pup Star' TV singing competition, 'Tiny' is suddenly launched into an adventure when she's replaced by a street Yorkie, Scrappy, and the two swap lives in a dog-filled, fish-out-of-water tale that ultimately demonstrates life truly is 'better together.'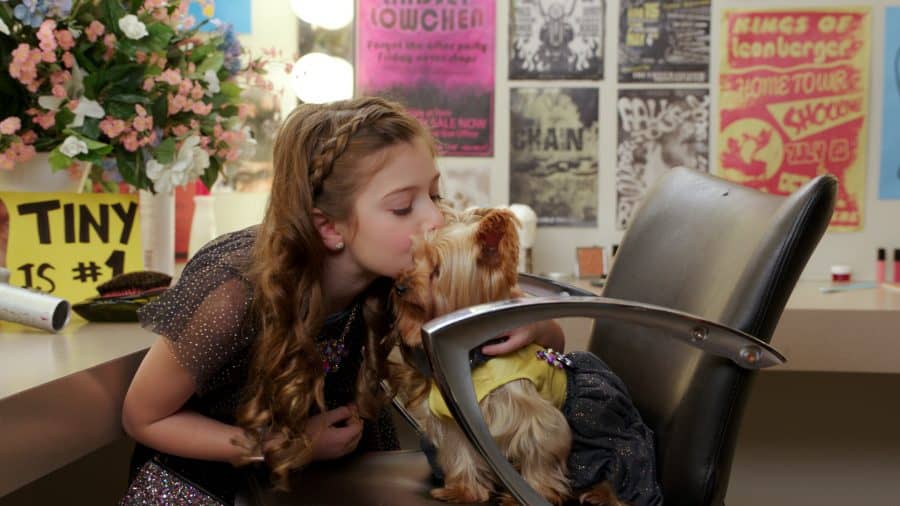 PUP STAR: BETTER 2GETHER's debut on NETFLIX, joins the original film ('Pup Star') and the original 'Air Bud' film are also available on Netflix. Air Bud Entertainment films are well represented on Netflix, with many of the film's great family films currently available, including PUP STAR (original movie), AIR BUDDIES, SPACE BUDDIES, TREASURE BUDDIES, SANTA BUDDIES, RUSSELL MADNESS and THE SEARCH FOR SANTA PAWS.
About the new film PUP STAR: BETTER 2GETHER
The film happily reunites many in the original film's live-action cast including Makenzie Moss (Steve Jobs) as Tiny's owner, Lou; David Deluise (The Wizards of Waverly Place) as her father, and Jed Rees (Deadpool).  Denisse Ojeda joins the cast as the family's loyal nanny 'Ida.'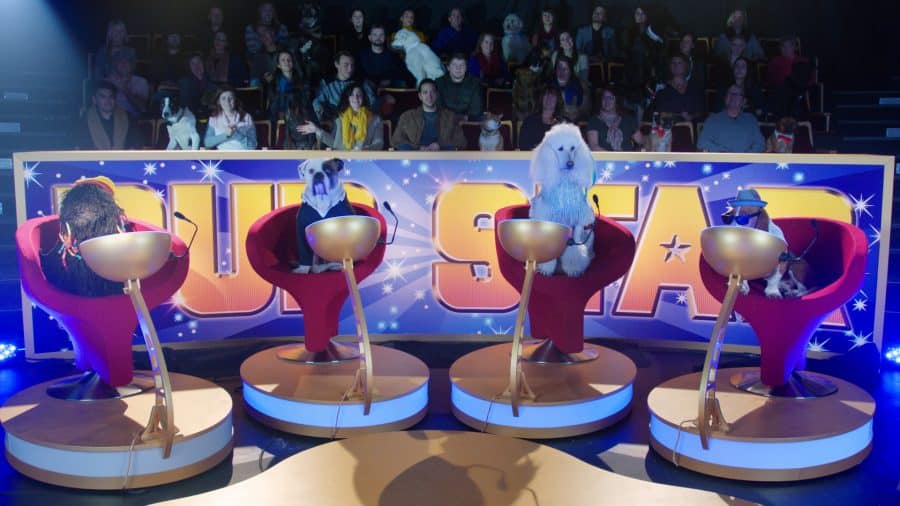 A bevy of blue ribbon voice talent leads the film including the return of top music icon Ziggy Marley (as 'Dog Gnarly') and 12-year old singing sensation Kaitlyn Maher (America's Got Talent) as the voice of Tiny AND the voice of a street pup named Scrappy.   John Ratzenberger also returns to the franchise, voicing 'Salty.'   Rising YouTube sensation Mackenzie Sol (The X-Factor) joins the cast, as 'P.U.P' and teen talent Lil' P-Nut (Nick's 'Haunted Hathaways) takes a bite out of the voice of wrapping pup 'MC BITE.'
Air Bud Entertainment is the creative force behind the #1 live-action, direct-to-home movies in the family category.  PUP STAR: BETTER 2GETHER is directed by "Air Bud" and  "Disney Air Buddies" veteran Robert Vince, produced by Anna McRoberts and written by Vince and McRoberts.
Official PUP STAR: BETTER 2GETHER Film Synopsis
Pup Star is back for an all-new adventure!   After winning the canine competition show 'Pup Star' and becoming an international pup sensation, Tiny, the adorable Yorkie, has her world turned upside down when an evil rival switches her out in competition with a street pup named Scrappy.   The two pups find themselves living the others' very different life and an incredible journey through iconic cities ensues in this fun and hilarious dog-out-of-water adventure! As they prepare for the Pup Star competition to reach its finale, each experiences life through a very different collar and discover the importance of family and being true to yourself.  At the finale, both Yorkies claim to be Tiny leaving everyone, including the judges, wondering – who is the real Pup Star?  A huge, fun musical adventure, 'Pup Star: Better 2gether' is filled with incredible singing pups, fantastic new paw-tapping songs, and an action-packed heart-warming story that will have audiences of all ages howling for more!
About Air Bud Entertainment
The company behind the beloved AIR BUD and DISNEY AIR BUDDIES franchises, Air Bud Entertainment is celebrating 20 years as a trusted family brand, which has become part of the social fabric across generations of children, parents and grandparents.  Offering original family-friend films across numerous multi-media and digital platforms, fans can also now watch exclusive programming on Air Bud TV including original, all new short form content and TV series.  Visit and subscribe to http://airbud.com and https://www.youtube.com/channel/UCHAL_UurzMKDyrpddriiuXA
Social Media:
Facebook: facebook.com/AirBudOfficial/
Twitter: @AIRBUD
Instagram: @airbudofficial
Disclosure: Some of the links in this post are 'affiliate links.' This means if you click on the link and purchase the item, I will receive an affiliate commission.