Guardians of Oz arrives on DVD, Digital HD and On Demand January 24
I received Guardians of Oz in exchange for this post; however, all opinions are 100% my own.
I love the Wizard of Oz, so it's no surprise that I love the Guardians of Oz too! This movie is a fun, kid-friendly spin-off of one of my favorite classic movies. What do I like so much about Guardians of Oz? Find out!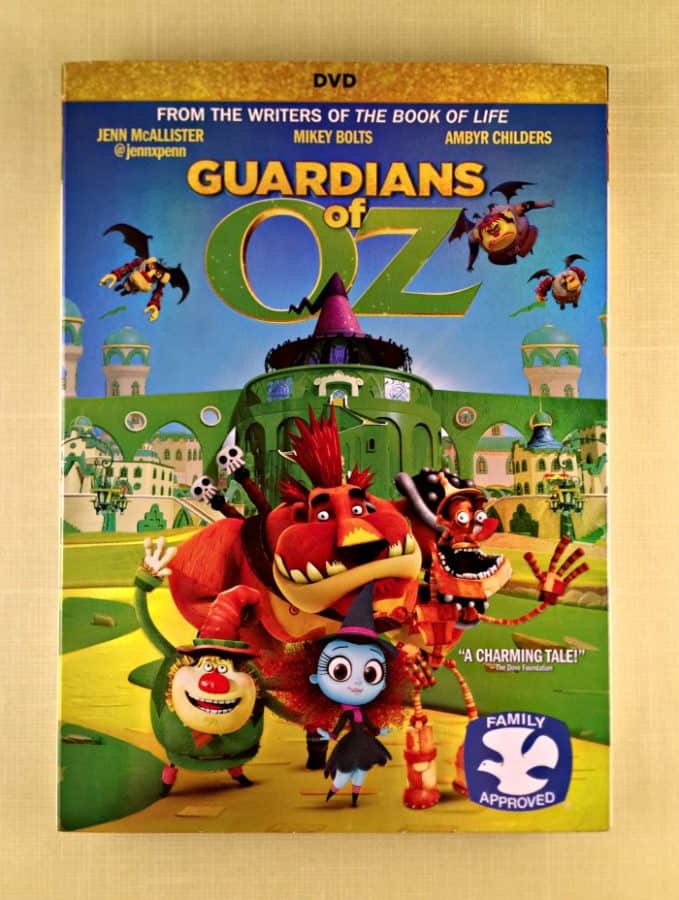 It's Animated
I love that the Guardians of Oz is animated. I had my son watch the classic version and this animated version. He loved all of the colors in the animated version. We couldn't get over how great of a job the artists did.
The Characters
The characters in Guardians of Oz are so lovable. There is a lion, scarecrow, and tin man, just like in the original movie. But there are also some new characters that I grew to love by the end of the movie. I know you will too!
Guardians of Oz is sure to become a family favorite. You'll love the characters and the animation just as much as I did.
Guardians of Oz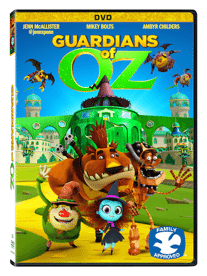 About Guardians of Oz
Dive into a magical adventure the whole family will enjoy when Guardians of Oz arrives on DVD, Digital HD and On Demand January 24 from Lionsgate. The world of Oz is fantastically recreated with story and character design by Golden Globe®-nominated filmmaker Jorge Gutiérrez (The Book of Life). Starring YouTube sensations @jennxpenn and Mikey Bolts, the classic tale is revamped into delightful animation featuring new characters in an original story. Earning the Dove Foundation's seal of approval, the Guardians of Oz DVD will be available for the suggested retail price of $19.98.
OFFICAL SYNOPSIS

Wicked witch Eviline (Ambyr Childers) tries to steal back the broom that holds her powers, but Ozzy, a kindhearted flying monkey, snags it instead. Hoping to rescue his father, Ozzy joins forces with cheeky young sorceress Gabby. But can they find the Lion, Scarecrow, and Tin Woodman — and lift the enchanted spells Eviline has imprisoned them with? Visionary animator Jorge Gutiérrez (The Book of Life) continues the enchanted saga of Oz in this dazzlingly funny family adventure.
DVD/DIGITAL HD SPECIAL FEATURES
Behind-the-Scenes Featurette
TV's "Minuscule" Episodes
"Wasp Belle"
"A Snail's Dream"
"Chewing Gum"
"Bananas"
CAST
Ambyr Childers Elephant Kingdom, TV's "Aquarius"
JennXPenn YouTube Channel "Jennxpenn" (2.7 Million Subscribers)
Mikey Bolts YouTube Channel "Mikey Bolts" (2.7 Million Subscribers)
PROGRAM INFORMATION
Year of Production: 2015
Title Copyright: © Anima Estudios S.A.P.I. de C.V. All Rights Reserved. Characters © Anima Estudios S.A.P.I. de C.V. All Rights Reserved.
Type: Home Entertainment Premiere
Rating: Rated PG for mild action
Genre: Family
DVD Closed-Captioned: English
DVD Subtitles: English and Spanish
Feature Run Time: 88 minutes
DVD Format: 16×9 Widescreen 1.78:1 Presentation
DVD Audio: English 5.1 Dolby Digital Audio