The BOSS is Out on DVD Today 7/26 + an Alternate Ending Clip
Disclosure:  I was not compensated for this post. However, I did receive a product from the company below and the opinions expressed in this post are 100% my own. I am disclosing this in accordance with the FTC guidelines.
Melissa McCarthy stars as Michelle Darnell in The Boss
Anytime I hear there is a new movie out with Melissa McCarthy I cannot wait to watch it.  I just love her as a character.  In this movie, she plays a CEO of her own company.  Although the humor can be a bit racy at times, (this was the unrated version), the humor was some of her finest. Although I always see her mannerism shine through from Mike & Molly or any of the actual movies she has been in.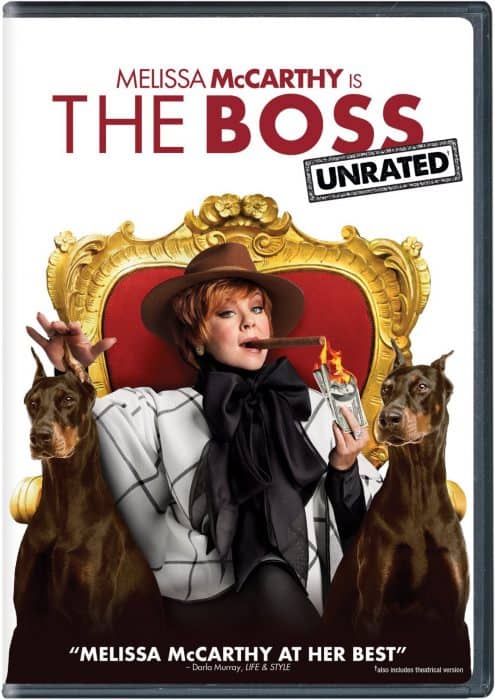 Melissa McCarthy (Bridesmaids, The Heat) stars as Michelle Darnell, a titan of industry who is sent to prison for insider trading. After doing her time, Michelle emerges, ready to rebrand herself as America's latest sweetheart, but not everyone she steamrolled is so quick to forgive and forget. With nowhere to go and no one to scam, Michelle is forced to move in with former assistant Claire (Kristen Bell – Frozen, Showtime's House of Lies) and her young daughter, Rachel. Now at her lowest point, Michelle wastes no time in devising a winner-take-all plan to rebuild her empire. Can she reclaim her status as the No. 1 screwer, or will the love of one family screw her for good?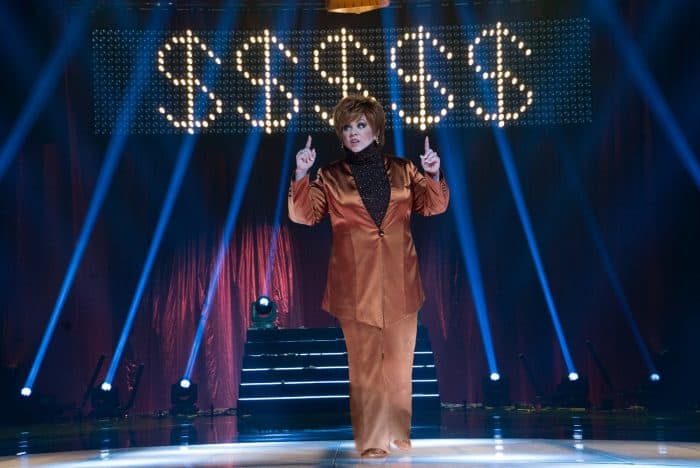 With it being mainly comedy there are a few scenes where I feel bad for a few of the characters.  I found myself wanting things to go a certain way, I guess that is me always rooting for the "underdog" so to speak.
The Boss comes out on DVD/Blu-ray and Amazon video today, July 26 and can be purchased on Amazon. I do not see a 'rated' version for sale at this time but I would put it as Rated R for language, some inappropriate scenes, and some raw humor.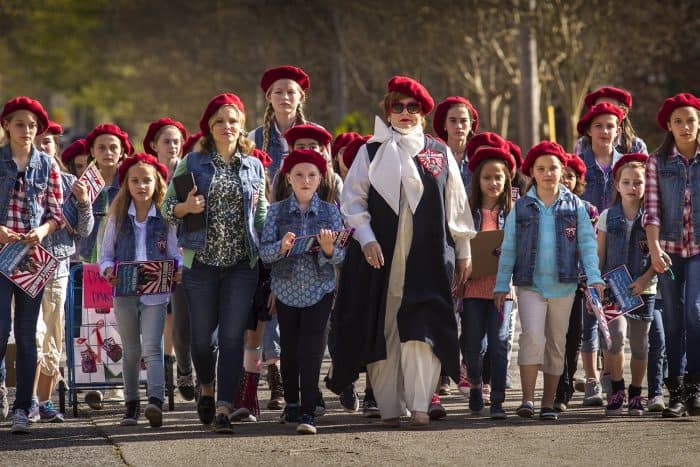 ---
Special Features
Deleted Scenes
Extended/Alternate Scenes
Gag Reel
Actors: Melissa McCarthy, Kristen Bell, Kathy Bates, Tyler Labine, Peter Dinklage
Directors: Ben Falcone
Writers: Melissa McCarthy, Ben Falcone, Steve Mallory
Producers: Melissa McCarthy, Ben Falcone, Will Ferrell, Adam McKay, Chris Henchy
Format: Color, NTSC, Subtitled, Widescreen
Language: English (Dolby Digital 2.0 Stereo), English (Dolby Digital 5.1), French (Dolby Digital 5.1), Spanish (Dolby Digital 5.1)
Subtitles: French, Spanish
Subtitles for the Hearing Impaired: English
Region: Region 1 (

U.S. and Canada only.

Read more about DVD formats.)
Aspect Ratio: 1.85:1
Number of discs: 1
Rated: 

NR


Not Rated
Studio: Universal Studios Home Entertainment
DVD Release Date: July 26, 2016
Run Time: 204 minutes