10 of My Favorite Winnie the Pooh Quotes
I have always been fond of Winnie the Pooh.
Just something about his love of honey, being a friend for Piglet to lean on and always trying to uplift the other friends.  So I have put together my favorite Winnie the Pooh quotes. Also if you would like Winnie the Pooh and the Gang color pages stop by Cooloring.com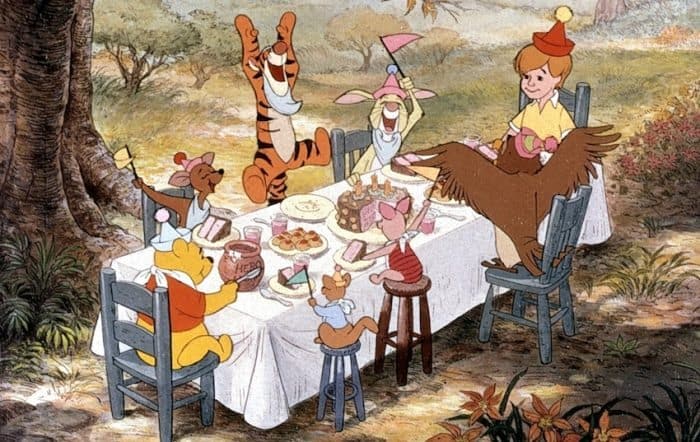 Piglet: How do you spell love?  Pooh: You don't spell it, you feel it.
Pooh: One of the advantages of being disorganized is that one is always having surprising discoveries.
Piglet noticed that even though he had a rather small heart it could hold a whole bunch of gratitude.-A.A Milne
I think we Dream so we don't have to be apart so long.  If we're in each other's dreams, we can be Together all the time.  –Winnie the Pooh–
if there ever comes a day when we can't be together, keep me in your heart-i'll stay there forever.
If the person you are talking to doesn't appear to be listening, be patient.  It may simply be that the has a small piece of fluff in his ear.  —Winnie the Pooh
If you live to be a hundred, May I live to be a hundred, minus one day, so I never have to live without you.
"I don't feel very much like Pooh today"-Said Pooh  "I'll bring you tea and honey til you do" -Said Piglet
 "You're braver than you believe, and stronger than you seem, and smarter than you think."-Christopher Robin
"What day is it?" asked Pooh.  "It's today." squeaked Piglet. "My favorite day." said Pooh.
What is your favorite Winnie the Pooh or other character's quote?